The albums that stayed in heavy rotation at Chez Terror in 08.

This is a good sampling of what will be/has been discussed on this here blog.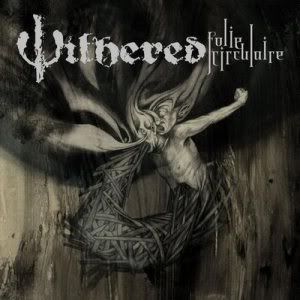 1. Withered- Folie Circulaire- Super heavy blackened doom/sludge from ATL. This was the album I just kept coming back to over and over again this year. Crushing riffs, intricate leads, tortured vocals and just overall creepy ambience. These guys are sick live. Playing at the Europa in BK 12/19.


2. Toxic Holocaust- An Overdose of Death- One man thrash battalion Joel Grind summons the specters of Show No Mercy era Slayer and Kill Em All era Metallica and infuses them with classic punk rock fuck you attitude. A tough call between this and Withered for my favorite album this year.


3. Nachtmystium- Assassins- Another contender for my favorite album this year. Leaders of the USBM pack, Chicago's Nachtmystium branch out into psych, prog and occasionally classic rock on this one. They also do a ripping cover of Motorhead's The Wolf live.


4. Krallice- Krallice- Awesome spacey/experimental/super technical black metal (supposed) one-off from NYC prog all-stars (
Mick Barr of Orthrelm, Colin Marston of Behold . .
. The Arctopus). Given the critical and public reception to this one, I wouldn't be surprised if we hear more from these guys.


5. Disfear- Live The Storm- Punch you in the nuts crustified hardcore from this on again, off again Swedish outfit featuring At The Gates singer Thomas Lindberg.


6. Bison BC- Quiet Earth- Vancouver stoner/doom/skate conglomerate rises from the ashes of their former band S.T.R.E.E.T.S. (Skateboarding Totally Rules, Everything Else Totally Sucks- amazing name) to bring the heavy riffage on their Metal Blade debut.


7. Blacktusk- Passage Through Purgatory- Savannah residents and Kylesa disciples drop sick sludgified hardcore on their first full length. Can these guys play NY already??


8. Amon Amarth- Twilight of the Thunder God- Swedish Viking marauders follow up their career best With Oden on Our Side with this rock solid slab of epic power/death. Best enjoyed while drinking from a ram's horn.


9. Gojira- The Way Of All Flesh- Environmentally conscious/furious proggy death from France. Sick follow up to their equally devastating From Mars to Sirius.


10. Velnias- Sovereign Nocturnal- Obscure/up-and-coming Illinois outfit delivers excellent down tempo black metal/doom with epic length songs.

Honorable mentions-
Javelina
- Javelina- Sweet High On Fire-esque sludge/doom from this band of awesomely bearded Philly fat guys. Album isn't quite Top 10 material, but their insanely crushing live show almost catapulted them into the MTOYS promised land anyway. Psyched to see what these guys do next.
Woe
- A Spell For The Death of Man- Another kick ass Philly "band." Ferocious, hateful black metal with some really cool crust/d-beat undertones, all courtesy of Xos aka C. Grigg. Would have been a Top 10 contender for sure if I hadn't found out about this album too late in the year to properly slip it into rotation before making this list.